Youth Club Reunion, July 2004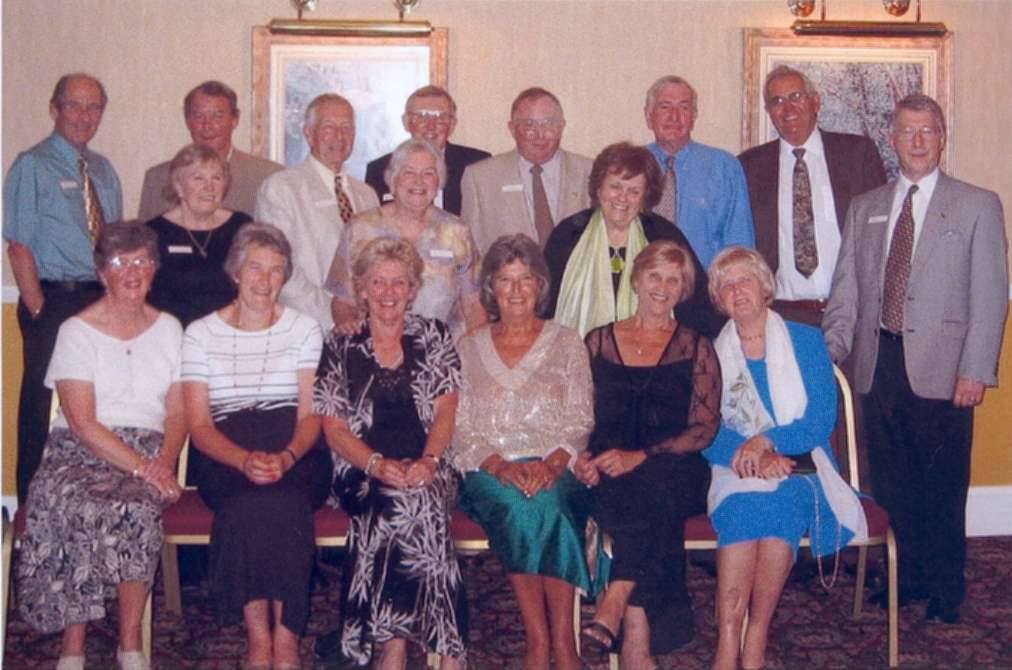 Back row from the left: Graham Jones, Malcolm Welch, Bob Bowen, Malcolm Fergusson, Sandy Fergusson, Geoff Price, Mike Jenkins and Peter Bowen.

Centre row from the left: Margaret Cummings, Marion Clement and Janet Jenkins.

Front row from the left: Jean Fergusson, Thelma Dutton, Jill Rossiter, Julia McLeish, Angela Jenkins and Pat Connies.

The Youth Club held a reunion on the weekend of 24th July, and some members attended the Service on the Sunday morning.
Last updated 26 July, 2004 .